The Society's quarterly publication contains articles of interest related to genealogy and Santa Barbara County. Articles of family history or of a historical nature are welcomed and utilized as space permits.
Print subscriptions to Ancestors West are a benefit of Society membership, however digital copies are available to anyone. Past issues are available in print to read or purchase at our Sahyun Genealogical Library.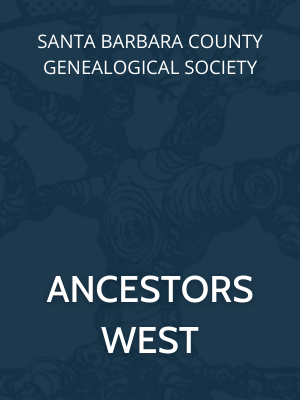 Use the Google search bar below to search all issues (it will also search any other PDF documents on the SBGEN website).