Special interest groups (SIGs) provide an opportunity for members with a common interest to meet regularly to share information, experiences, and stories. Some groups meet each month before the General Meeting, and some meet at other times at the Sahyun Library.
All levels of genealogy ability are welcome.
SIGs That Meet Before General Meetings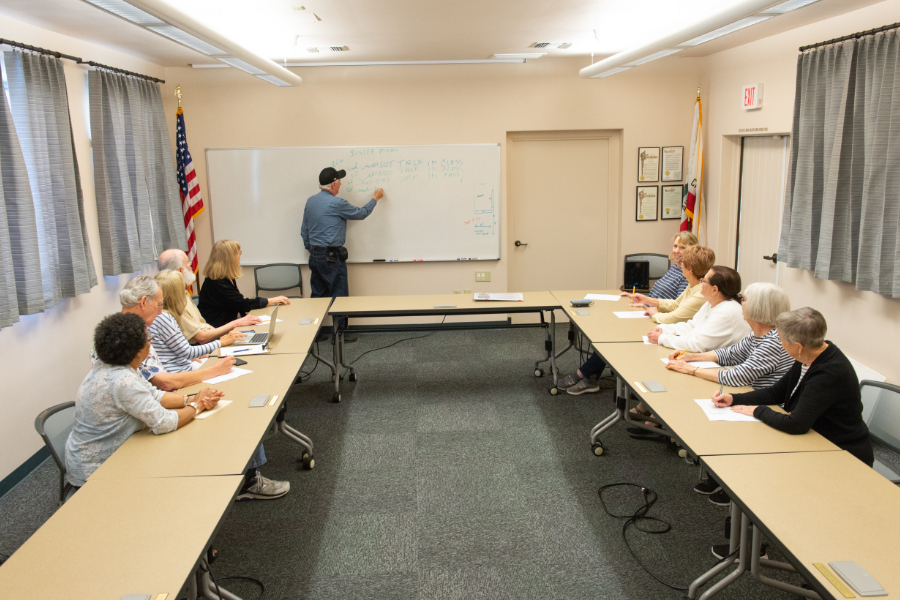 African American Genealogy SIG
Focuses on the history of Santa Barbara County's African American community.
Discover how to begin your family history search and learn about the benefits of Society membership.
Concentrates on the Civil War and the lineage societies associated with the Civil War.
Strategies and tips for using DNA test results to help your genealogical research.
Eastern European Ancestry SIG
For those researching their ancestors of all religions in Eastern Europe – including Russia on the east; Poland, Czech Republic, and Hungary on the west; and the Pale of Settlement.
Early California and Hispanic Genealogy SIG
Concentrates on settlement in California by Native Americans, immigrants, explorers, soldiers, and pioneers, many of whom had ancestral roots in Spain, South and Central America, and Mexico.
French-Canadian Genealogy SIG
Focuses on exploring, learning, and sharing your French-Canadian ancestry.
Genealogy Tips and Talk SIG
How to use today's technology – websites, software programs, blogs, and more – to solve genealogy problems.
Helpful ideas and resources for researching German ancestors.
Open to anyone who knows or thinks they might have Irish ancestry.
Welcome to anyone with Italian ancestry or an interest in Italian genealogy.
If you're interested in tracing Jewish ancestry, our monthly meetings are an opportunity to share information and tips.
Scandinavian Ancestry SIG
For members researching Scandinavian ancestry.
For experienced writers, writers with major writing blocks, and beginners. All are welcome.
Ongoing General Interest Meetings
Bring your genealogy problems and other topics for a lively group discussion.
Meets monthly. Check the Calendar.
Crowdsourced Brick Wall Help
Have you hit a brick wall in your research? Need help solving a genealogical mystery in your family tree? Query the group – and be ready to offer your suggestions to fellow researchers.
Meets monthly. Check the Calendar.
Recent DNA news is discussed and individual DNA research questions are answered. Bring your lunch.
Meets monthly. Check the Calendar.