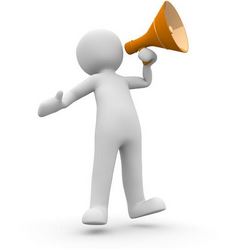 2023 Seminar recordings are available for a limited time!

Don't worry – we've got you covered! For the first time EVER, the Santa Barbara County Genealogical Society will be offering members and non-members who did not register to attend the seminar a chance to access all four video recordings of Gena's lectures until 31 January 2024 for a donation of $35.00.

What did you miss? Gena's four seminar presentations were:
Tracing Roots: The Evolution and Historical Significance of Birth Certificates.
Beyond the Grave: Unveiling the Material Culture of Death
Uncovering Herstory: Exploring Unconventional Sources for Tracing Female Ancestors
Visual Ancestral Stories: Harnessing the Power of Images in Genealogy
To purchase access to the recordings and handouts visit this link.
(If you previously registered for the seminar, you should have received an email with directions to access the videos. Please reach out to our support team at if you have questions.)
Publications
View the current and past issues on the Tree Tips page.


November 1st is the deadline for the Winter issue.
Suggested story topics are listed on the Society Publications page.
March 19 – 26, 2024 FamilySearch Library Trip – Salt Lake City
SBCGS's trip to Salt Lake City and the FamilySearch Library is scheduled! We have rooms at a discounted rate available at The Plaza Hotel. Contact Rich Williams to secure a room, 801-521-0130.
And don't forget to email Kate Lima at so she can include you on future group emails!h included booths from community organizations. 
Santa Barbara Asian American & Pacific Islander Heritage Exhibit 1870s – 1970s
The exhibit will be on display at the Sahyun Genealogical Library through the end of the year. The exhibit has photos and historical accounts of local families, churches, military, and industries.
KEYT covered the debut of the exhibit on Sunday, May 7th. Their video highlighted the event which included booths from community organizations.
See all upcoming events on the main Calendar.