Are you not receiving the Society's newsletter and emails about upcoming events and meetings? Maybe you accidentally removed your name from our mailing list. Enter your name and email address in the boxes marked "Join Our Mailing List" at the bottom of this page to resubscribe, (We cannot do this for you. ) or get in touch with Membership if you're unsure.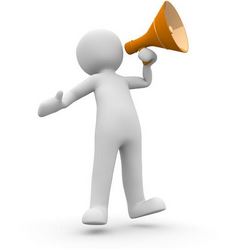 Santa Barbara Asian American & Pacific Islander Heritage Exhibit 1870s – 1970s
The exhibit will be on display at the Sahyun Genealogical Library through the end of the year. The exhibit has photos and historical accounts of local families, churches, military, and industries.
KEYT covered the debut of the exhibit on Sunday, May 7th. Their video highlighted the event which included booths from community organizations.
Hot off the Press!
In Memoriam:
Arthur Sylvester 1938 – 2023
We regretfully write that our devoted Society member and friend Arthur Sylvester passed away on Tuesday, May 2nd. Art was a UCSB professor emeritus, published author, past president and property manager of SBCGS, and so much more. Our heartfelt condolences are extended to his wife Diane, children, and grandchildren.  Art's obituary is attached to his name above.


Carolyn (Cari) Thomas 1937 – 2023
It is with much sadness that we report the passing of longtime SBCGS member, Cari Thomas. Cari was well-known as a member of the Daughters of Union Vets as well as our Society's German SIG leader and speaker. There will be a Celebration of Life at the Goleta Presbyterian Church (6067 Shirrell Way, Goleta, CA 93117) on June 10, 2023 at 1 PM. Her obituary is linked to her name above.


Michael Yee 1955 – 2023
We are also saddened to report the passing of SBCGS member Michael Yee, husband of member Jo Anne Sciortino. In addition to Jo Anne, Michael is survived by his daughter, brothers and numerous extended family members. Please read his obituary linked to his name above.